Lets kick this pot of stew off with the big one for the week…
Reza started 2nd grade yesterday! Where does the time go, right? Josh and I had a little bit of an anxiety attack when a concerned friend called me, the evening before the first day of school no less, to ask why Reza wasn't on the lists for 2nd grade. Insert panic, we call the school, "We made a clerical error and enrolled her into another school in the district". Oh boy. Thankfully it was all straightened out before we got there and she got put in a 2nd/3rd combo class. Not sure how that is going to work out but I was told that her grades reflect that she can handle it.
Her first day was so much easier than last year. Such are the joys of breathing in the air of familiarity. No anxiety, peace out Mom & Dad! She loves school and was so happy to see her friends and happy to be in a class with kids she knows well. She is going to do so well and we couldn't be more proud to see her take another step in her academic path. Here is her 2nd grade interview which surprisingly didn't have too many changes from last year. Go forth and conquer my Nugget!
Did you know that you can change Siri on your iPhone to be a guy/lady with a British or Aussie accent? Oh yes you can. Want to know how? Go to Settings > General > Siri >  and then you choose the language and gender.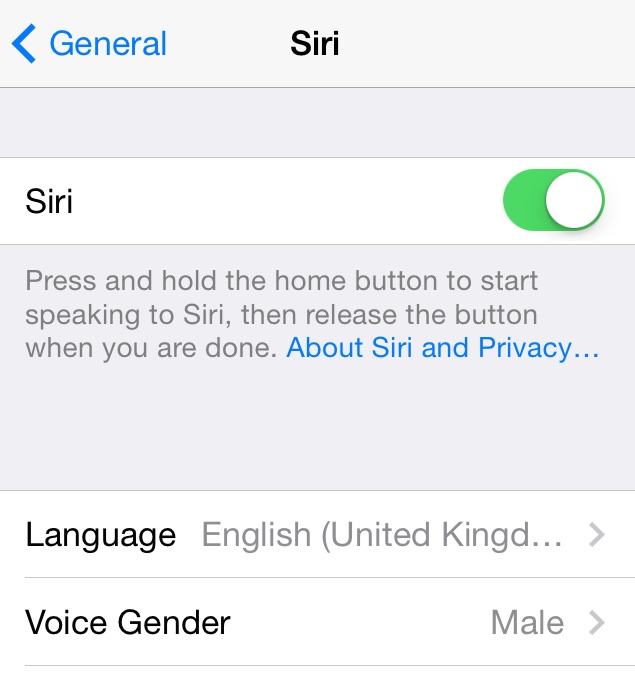 I changed mine to a British guy and his English is so much nicer to hear. Now, if Apple could get on Siri's voice being supplied by Tom Hiddleston. Wouldn't that be magical? Now that I think about it maybe it isn't a good idea. The other day I thanked Siri for some directions and it actually responded, "I LIVE TO SERVE". If that sounded like Tom Hiddleston I would never leave the house.
Been venturing into sculpting for a project I am working on. It's rough sauce but either way it has been fun to try new mediums even if the outcome is mediocre. Whee!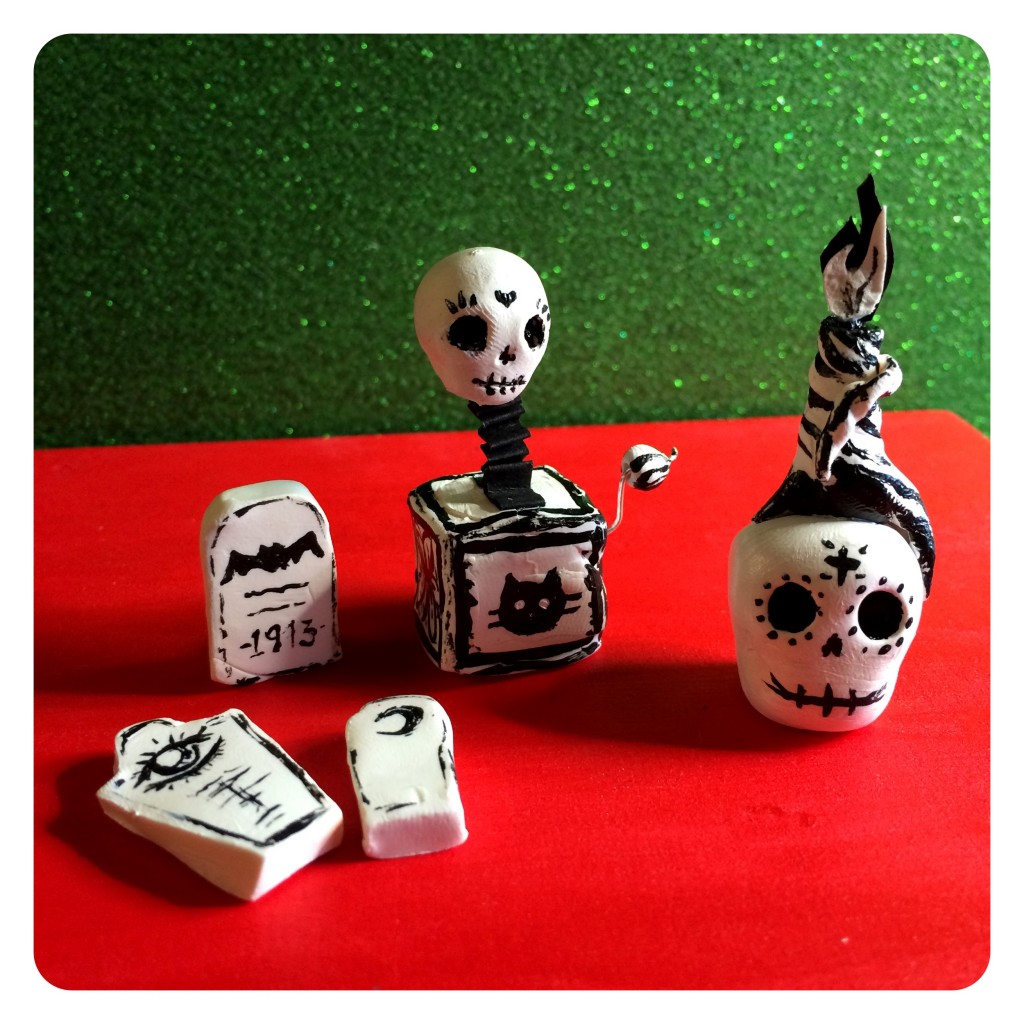 It is still kitten season at the shelter and the other day there were 3 black kittens. I can barely handle the cute and lucky for Josh we have a lease agreement that doesn't allow more than two cause I could easily become crazy cat lady. All the black cats to me. Case in point? This guy…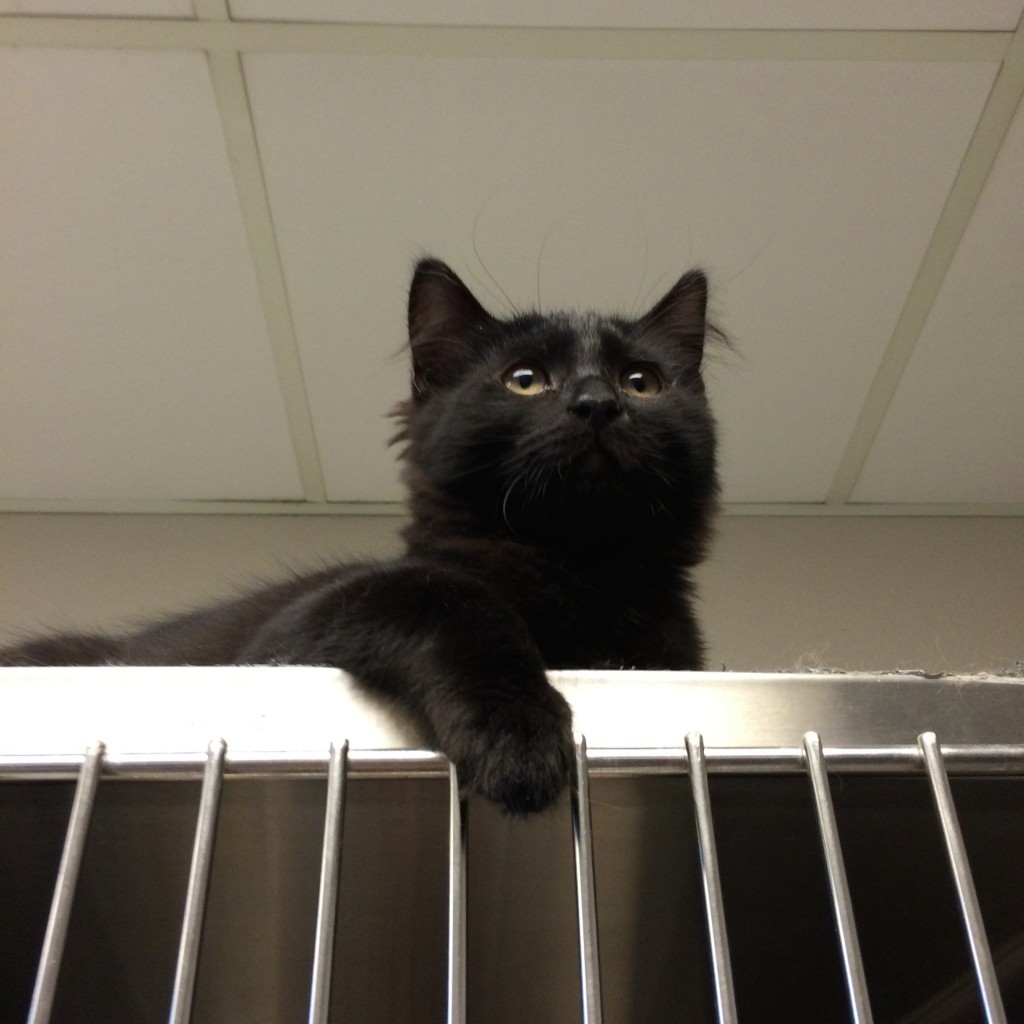 Since I got back it has been a whole lot of getting things together. Writing an endless list of Thank You cards to all the right people back in SoCal, uniform acquisitions for the child who grew out of EVERYTHING she owned for school, some art stuff that isn't completed just yet. To say I am all over the place is an understatement. Have some things to wrap up then it's on to new ideas.
How do you know you live in the Bay Area? Well, other than the tapped out bank account, this is how you know you live in the Bay Area…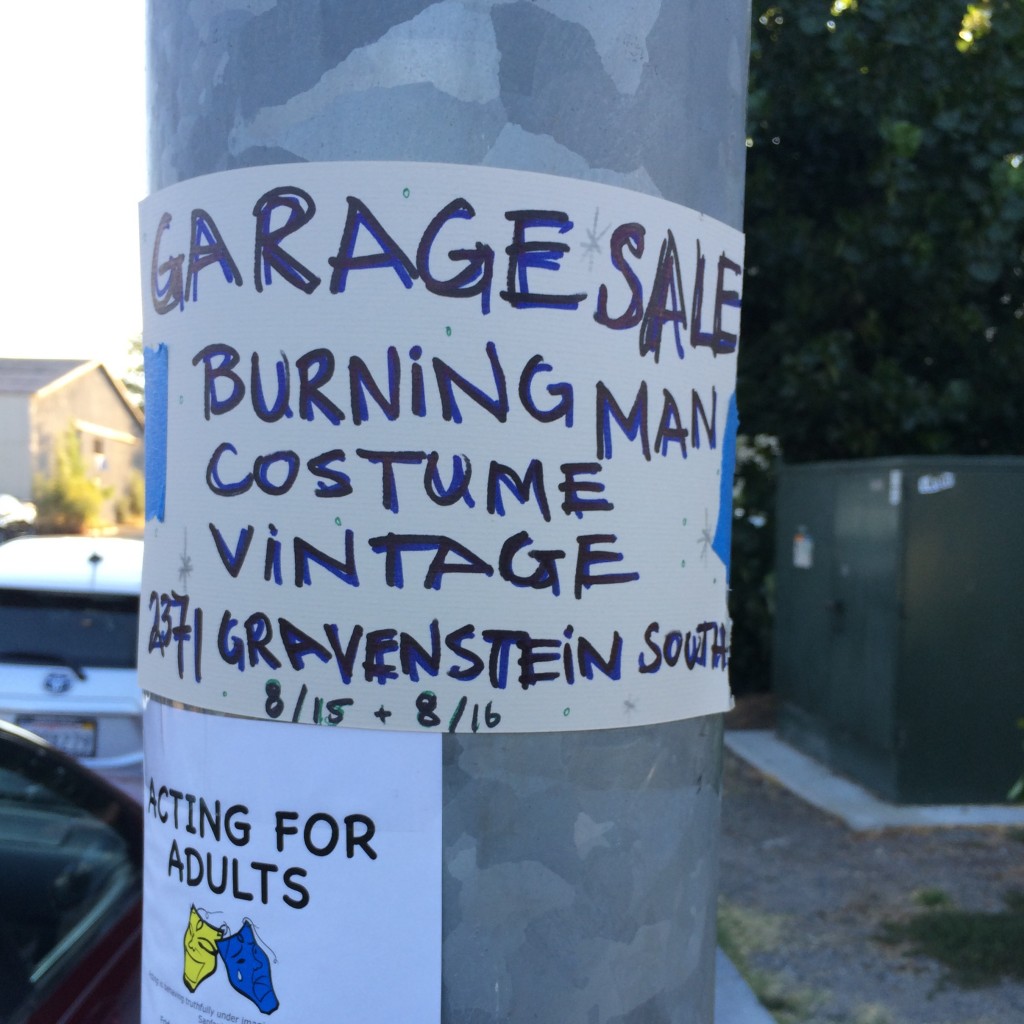 But then again there is always this, which I will never tire of looking at or photographing. I need to walk and ride my bike across it soon. Definitely after Summer though, way too many tourists. Before you get all phone police, I was a passenger while taking this. You would be shocked at how many people I have seen trying to selfie and take photos of this bridge while driving across it. It's hella scary.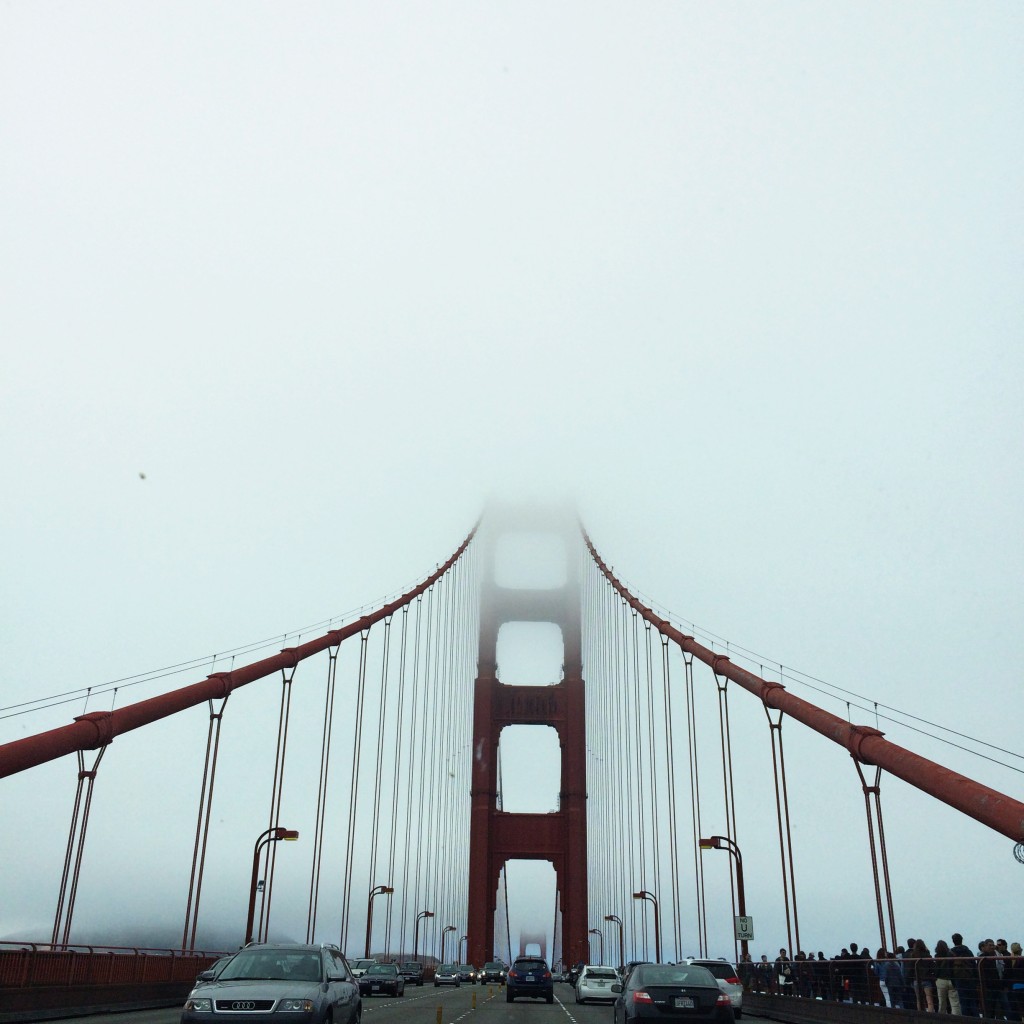 I recently surprised my friend and CupKozy diva Dinah with a paper cutting of her likeness as a belated birthday present. I was pretty happy with the outcome. It isn't a continuous piece but I could not omit her perfectly shaped eyebrow. No way.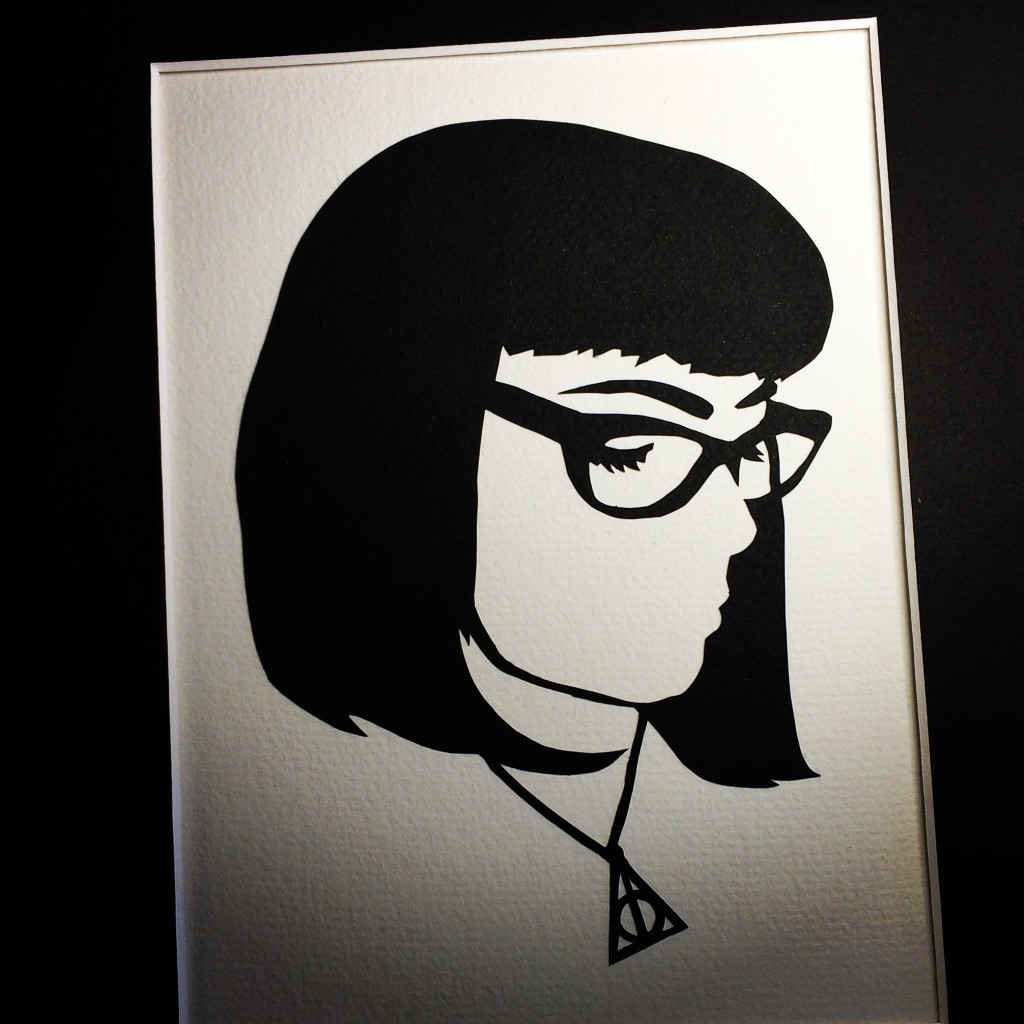 I recently started a Facebook group called The Skeleton Crew (thanks for the name Michelley!) . It was originally intended to be a page just for me and my friends to gossip about all the up and coming Halloween loot/festivities but I kept getting requests to join so I made it public. Yes, I start looking for Halloween goodies in August and it is the only holiday I don't mind seeing in stores this early on. So happy to see that so many share my Hallow-enthusiasm.
Also, for you caffeine enthusiasts, Josh discovered that the chicory coffee from Cafe Du Monde makes THE BEST iced coffee. I gave it a shot today and boy was he right! Woot! We get ours at World Market.
So on to the meat…
Now that Reza is back in school I can get myself on a more consistent routine. Case in point: the gym. Between kid and my myriad of injuries, I kept away for far more than I should have. I went yesterday for the first time in months and the ouch. It's a good ouch mind you. Either way I hope to make a dent to some of The Summer Fluff paired with getting back on my anti-inflammatory regimen. I need me time, lots of it.
I guess that is where I say I am happy that Reza is back in school. I love her and being around her, but I also know that without zero downtime, I get edgy really damn quick. I know other Moms judge people like me, for celebrating back to school with enthusiasm. Good on them if they want to be that kind of parent. I just know it isn't for me. I suffocate if I am constantly running with no time to stop and breathe. I like who I am for the most part and feeling like a square of butter on a loaf isn't part of my m.o. – if anything, it makes me a horrible, stressed person and in turn a bad wife and mother. Those are two paths I have zero desire to go down. So fuck yes to back to school. Amen.
Otherwise, things at Compound Carley are really good. We have lots more outings in the pipe, seeing friends, potential travel plans – like trying to go to Japan in the Summer, lots of balance. People have been asking me how he has been doing, how I am doing and I cannot be more appreciative of those who have. I figured I would put it out there, give you an update of sorts. Josh has been amazing in the past couple of months and really is working on himself. July was a tough month for us and I am sure it still has its challenges for him but he continues on a good path and I am on the sidelines, cheering him on. His having 2 weeks to himself really gave him the time to soul search and I came back to someone newer. I honestly feel relieved because I was so worried for him and us… but he is taking all of this with 95% seriousness and 5% humor, cause lets face it, it wouldn't be Josh otherwise. I am hopeful and confident that things will continue to get better and that is really the best I can do other than lead by example. I am happy to see him writing in his blog with more frequency, making music, getting out, reading, being Josh again.
So there you have it.