Excuse my MIA-ness. Things have been kind of crazy around these parts. The most random of thoughts and goings on will follow…
Josh's mom was here a couple weeks ago. It had been quite some time since we had seen her. It was a quick but full trip. She got to reconnect with Reza which was nice to see, we went to SF (her first time). It was unbelievably hot that day, way too hot for SF that's for sure but the sights make up for it. We also took Reza to see Lorde. Lorde was amazing… hard to believe a teenager can be that put together. Reza had a blast.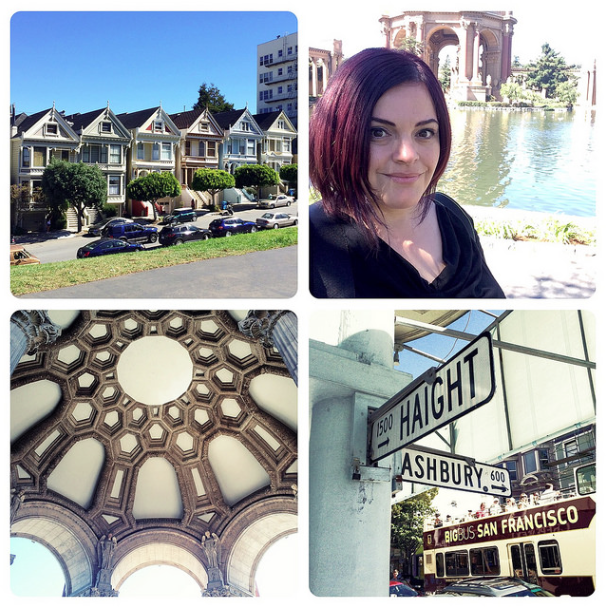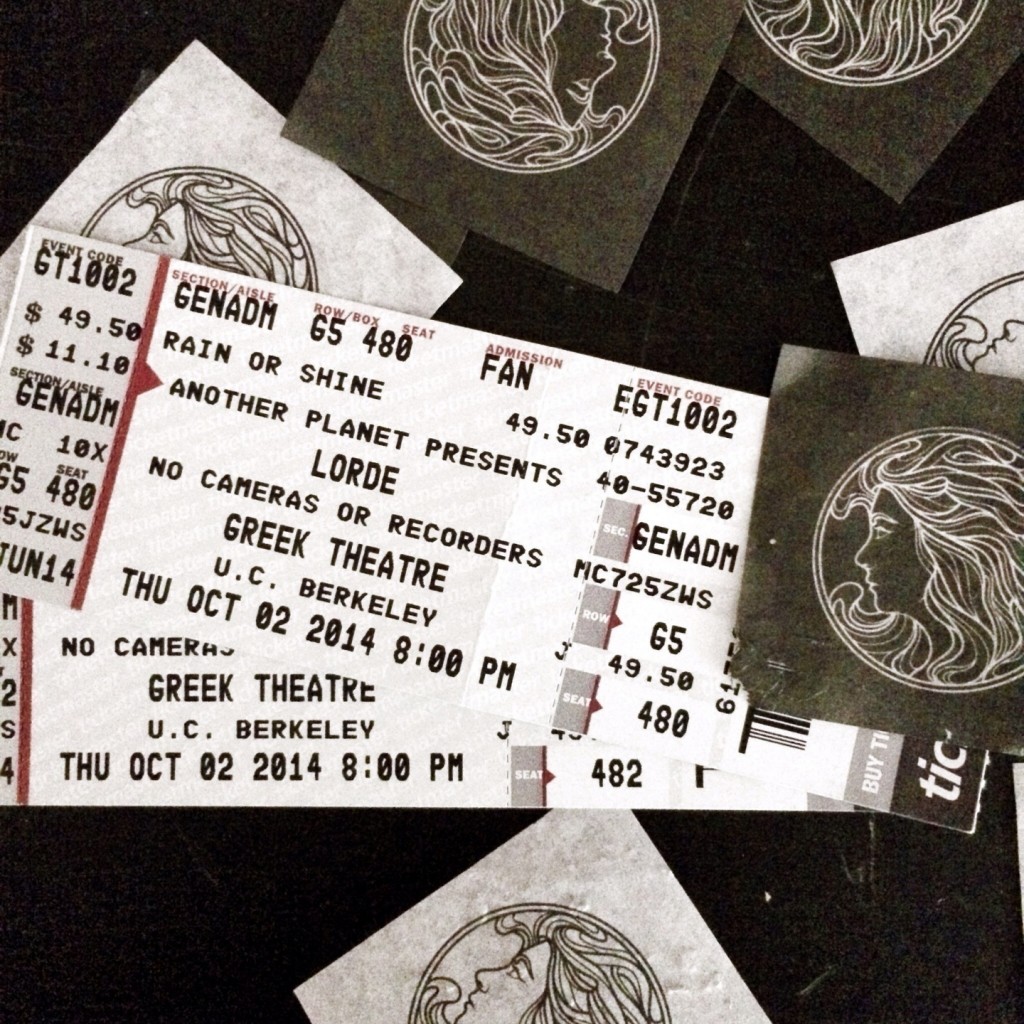 Oh yeah! So after many years of online friendship I finally had the opportunity to hang out with my boo Dinah The Cupkozy Queen. Dude. It was hella cool cause it was like we had always hung out. She and a friend came up for this wine tasting event and it was hilarious cause I have never seen that many white people clad in embellished maxi dresses and hawaiian shirts under one roof. I didn't partake in the sips but got to try some of the local cheese, chocolatier whatnot. Sonoma County brings it when it comes to all that awesome snobbery. Let's face it, some of it is hella snobby. All in all it was an awesome evening that got capped off with a goodie bag of Smashbox cosmetics that will take me forever to go through (she works for them so gets mad hook up)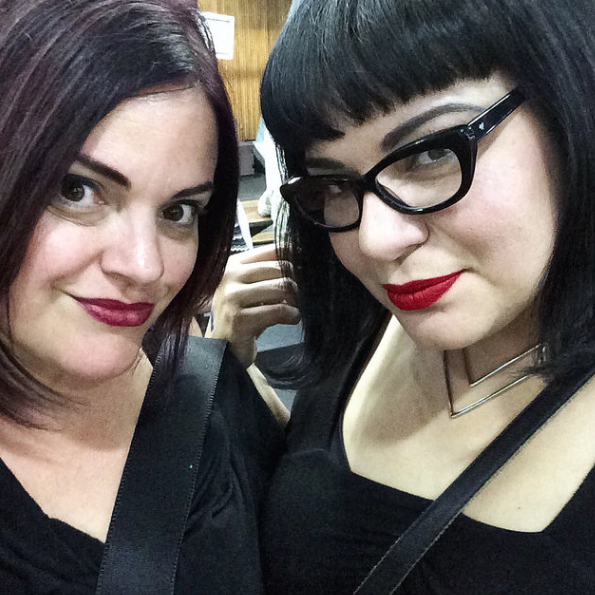 Then of course our Friday the 13th, not so baby anymore, celebrated birthday #8. It seems like only yesterday I was giving birth and now this. We took her to Six Flags on Sunday and were met up by Griselda which was a nice surprise. It was in the high 90's and we were all pretty miserable but made the best of it. Shit, I even got on some crazy coasters which I rarely ever do. Good lord, way too old for that shit.
We did get met with a little sass on her end because she doesn't understand the concept of expectations and not always getting what you want. It was a bit of a bummer really because I really worked my ass off behinds the scenes to make her day special and when you get the "well we did that last year, I thought we were doing something new", well, it stings a little. I know it's typical growing up whatnot but I don't like the idea of her being an ungrateful person, even more when she has NO CLUE how good she has it.
On her actual birthday I decorated up her room for her so when she got home from school there were gifts, a small cake, you know… the drill. She of course is milking the birthday train for all that it's worth. Eight. Good lord.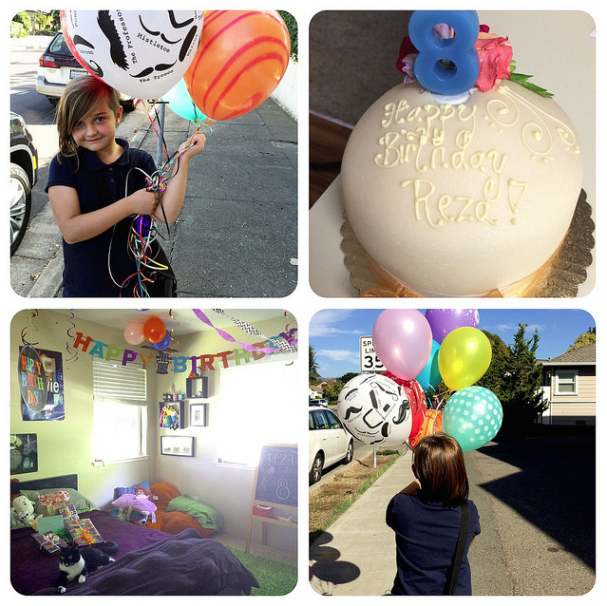 Of course, being the grossness that is, I seem to have brought home The Theme Park Plague so I have been sick all week. Not fun. That and all the birthday planning stress, paired with a commission with a looming deadline… it got the best of me. I have this tendency of waiting for the last minute to get shit done which I know is ass backwards but the pressure makes me work better. Ridiculous, I know.
We canceled cable a couple weeks ago. I'm sorry but paying that much money for 5 channels we actually watch just isn't worth it anymore. Especially when we are trying to get our finances in order so we can hopefully buy a house next year. Yeah, we have decided it is time. We dig Sonoma County and the Bay Area, Reza is in a fabulous school, Josh likes his job. We are so over this wall sharing malarkey it isn't even funny. All in due time…
Still dealing with some health stuff but I am doing what I can to make it better. Iced my cake by developing a shoulder impingement which I seem to be subconsciously aggravating by sleeping in weird positions. I have been tossing around a lot these days and the super weird dreams are not helping my cause. Dreaming of broken teeth is the worst.
Otherwise I have really been focusing on how I shift my place in e-land. That means talking to friends more, removal of the toxic, note writing, package swapping (not that kind of package, cochinos), being more conscious and present with the people in my life.
Lots of stuff in the pipe though which is nice…. got some art stuff I need to finish, wrapping up Reza's Halloween costume, a weekend jaunt up to the PeeDeeEx to see some friends and get out of town, my big 4-0 next month, Thanksgiving… the end of the year just goes downhill from here.